Toledo, Francisco – Mexico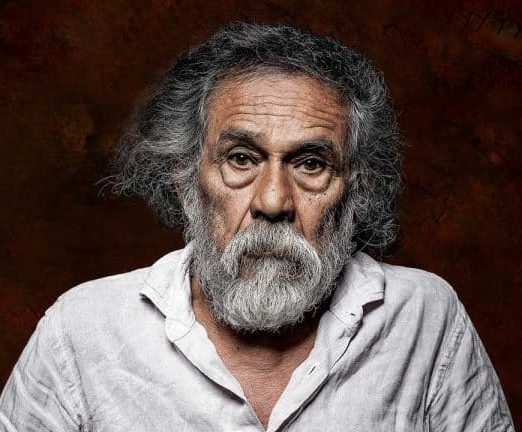 FRANCISCO TOLEDO'S BIOGRAPHY
With the full name Francisco Benjamín López Toledo, he was born into an indigenous family in Juchitán, Oaxaca, in 1940.
This versatile artist dedicated his life and work to promoting and spreading the word about the culture and arts of his native state, Oaxaca.
He began his studies in Arturo García Bustos' engraving workshop and was part of the Free Engraving Workshop of the School of Design and Crafts at the National Institute of Fine Arts in Mexico City. In 1959 he travelled to Paris to continue his studies and deepen his knowledge of engraving techniques.
After his time in Paris, where he met and developed a strong friendship with Rufino Tamayo and during which he exhibited in other cities such as London and Vienna, he spent a year in Barcelona. He returned to Mexico at the end of the 1960s with a new ideological and aesthetic perspective that can be seen in his works.
An independent artist, he was not involved with the nationalist themes represented by the Mexican School, which is why he is also considered part of the Breakaway Generation, in spite of his age. His work is based on the Zapotec tradition, from which he recovers themes and techniques, although he also displays a strong influence and contemporary language, with direct influences from artists such as Rufino Tamayo, Paul Klee, Jean Dubuffet and Antonio Tapiés.
FRANCISCO TOLEDO'S WORK
His works, whether paintings, engravings, tapestries or ceramics, present a striking use of colour. He includes textures and materials offering an aesthetic that falls halfway between innovation and tradition, creating his own fantastic world with a recurring theme and iconography. Therefore, his work's relationships with the earth, the air, and hybrid, fantastic insects and semi-human beings, arranged in space without order or rules, are constant in his representations.
Toledo stands out both for his work and for the contribution he made to Oaxacan culture and society thanks to his involvement in projects on cultural promotion, awareness-raising, heritage protection and nature. He founded the "Oaxaca Paper Art Workshop" (1997) in San Agustín Etla (located 17 km north of Oaxaca de Juárez), the publishing house "Ediciones Toledo" – among many other external publishing collaborations – and the "Graphic Arts Institute of Oaxaca" (1988).
In 2006 he created the "San Agustín Arts Center" (or "CaSa"), also in San Agustín Etla. This is the first environmentally-friendly arts centre in Latin America, where photography, digital graphics and textile design, heritage preservation and art focused on the environment and local culture are produced and studied.