Ortigueira, Jorge – Argentina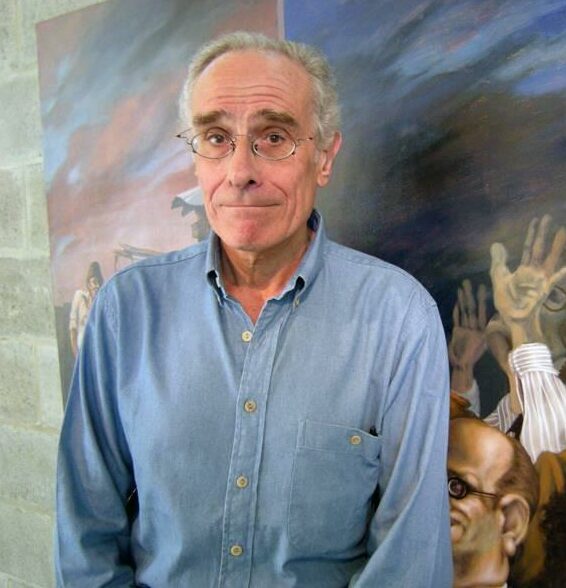 JORGE ORTIGUEIRA'S BIOGRAPHY
Jorge Ortigueira is an Argentine painter born in Buenos Aires in 1941. He was trained artistically by the painter Felisa Zir. His style is defined by the use of expressive figuration with parodic overtones.
JORGE ORTIGUEIRA'S WORK
Ortigueira's work is characterised by a particular way of expressing his idea of the reality that surrounds him, where the sublime and the ridiculous alike share the same stage. His imagination is made up of a repertoire of grotesque characters depicted with ingenious irony, alluding to an alarming analysis of the interior of human beings. Added to this are the touches of humour that the artist imprints on his figures, thereby showing a frustrating reality which aims to express a sharp criticism of society. Transgressive and extravagant individuals move through his works, which he uses to expose the face of what is hidden, such as the power of money, deceit, seduction, opportunism, and social conditioning.
With regard to technique, Ortigueira's work is characterised by the use of a colour palette with accentuated chromaticism and meticulous drawing. The artist had shown his drawing ability from the start, but throughout his career he moved away from what is pleasant to settle on a line close to expressionism. That said, his style is contained, his figures continue to be framed within a perfect drawing, without gestural excesses. Also characteristic of his work are backgrounds created from loose brushstrokes that add dynamism to the scene.