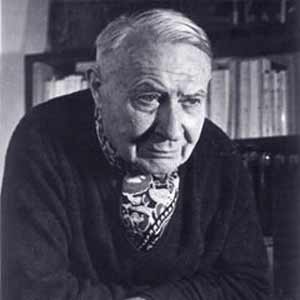 ANDRÉ MASSON'S BIBLIOGRAPHY
André Masson was born in Balagny-sur-Thérain, France, in 1896. He lived in Brussels with his family from 1903 to 1911, studying at the Royal Academy of Fine Arts there before entering the Beaux-Arts de Paris, where he studied fresco painting.
During World War I Masson was part of the French infantry in 1915. He was seriously wounded and required a long period of recovery in hospital. He saw scenes that left him so traumatised he was admitted to a mental hospital for a short time.
He travelled to Paris in 1920 and settled there. He was to meet artists and writers like Max Jacob, one of his first contacts, who introduced him to the Surrealist group. Throughout these early years his works were strongly influenced by Rodin and Sade, which is quite evident from his erotic drawings and watercolours.
In 1922 he started working with the German art dealer Kahnweiler, selling some works to Gertrude Stein and Ernest Hemingway. From then on his studio became a meeting place for intellectuals and artists. A year later, he formed closed links with the Surrealist group, meeting Miró, Artaud, Michel Leiris and André Breton. In 1929 he distanced himself from the Surrealist group due to the political direction that it was taking.
He lived in Spain between 1934 and 1937, a period in which he once again found himself taking part in a war, this time on the Republican side during the Civil War.
In 1936 he rekindled his friendship with Breton and rejoined the Surrealist group, participating in the International Surrealist Exhibition in London. One year later, his second Surrealist period began, characterised by the depiction of monstrous figures in which we can see the influence of Picasso and Dalí.
After this time Masson went into exile in the United States, fleeing from World War II. There he was to meet young artists like Jackson Pollock, with whom he became friends and who was to influence him artistically, consequently becoming one of the great influences of American Abstract Expressionism.
Masson returned to France in 1945 with a renewed language that had evolved as a result of all the influences he had received.
ANDRÉ MASSON'S WORK
After a short Cubist period at the start of his career, he joined the French Surrealist Movement in 1924, the same year that the First Manifesto of Surrealism was published. During this early stage in Surrealism, Masson produced works based on psychic automatism. At the same time, as a restless and tireless experimenter he explored incorporating materials such as sand in his paintings and even created some sculptures.
After his first distancing from the Surrealist movement and despite having resumed contact with them in 1936, Masson ended up breaking definitively with the movement seven years later. However, throughout his entire career Masson continued to produce works with his own language and experimentation that was fundamentally surreal.
After long years of exile in New York he returned to France with a totally ground-breaking and renewed language. His work had evolved with different influences, some of them prior to the American era, such as Surrealism itself, but also Impressionism, Abstract Expressionism and Tachisme.