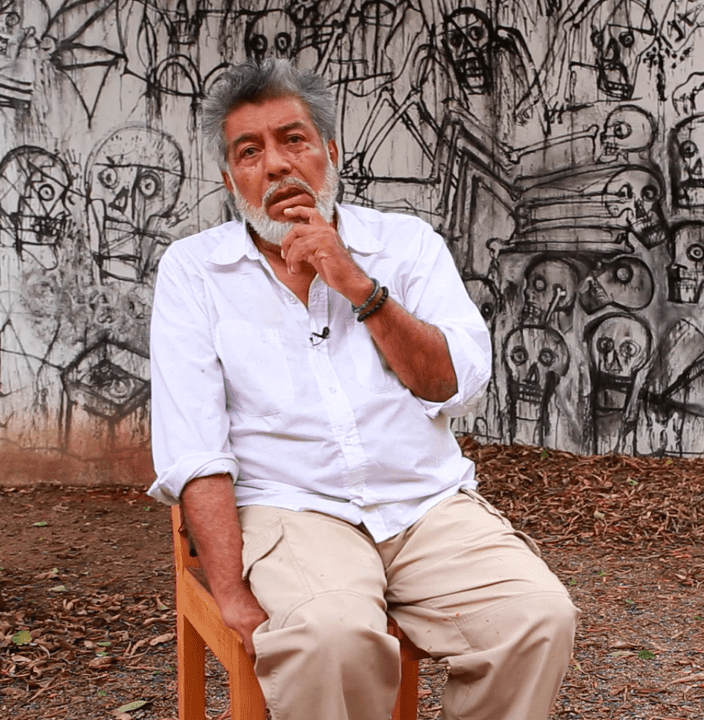 LUIS ZÁRATE'S BIOGRAPHY
He was born in Santa Catarina Cuanana, Oaxaca, in 1951. He studied plastic arts at the École nationale supérieure des Arts Décoratifs in Paris and at Atelier 17, in the same city, where he lived for thirteen years.
He holds exhibitions in countries across Europe, Latin America and Asia. However, despite his beginnings outside his country of origin, Zárate looks back to his roots, linking his work with the themes and problems of Oaxaca itself.
Strongly committed to protecting and promoting the historical and artistic heritage of Oaxaca, Zárate now lives in the capital where he has been residing for several decades. Along with his work as an artist and his prolific production, Zárate is part of a cohort of artists who offer interesting proposals and initiatives to promote social and cultural change in their region.
LUIS ZÁRATE'S WORK
His time spent in the West and his training there allow him to perfectly understand and assimilate European avant-garde languages, such as cubism, expressionism and abstract art, which still emerge in his work today.
With regard to Oaxacan themes, his painting, drawings and engravings are full of allusions to local animals and mythological figures, with a language that currently moves between expressionism and abstraction, although without completely abandoning figuration.