Sánchez, Cecilio – Mexico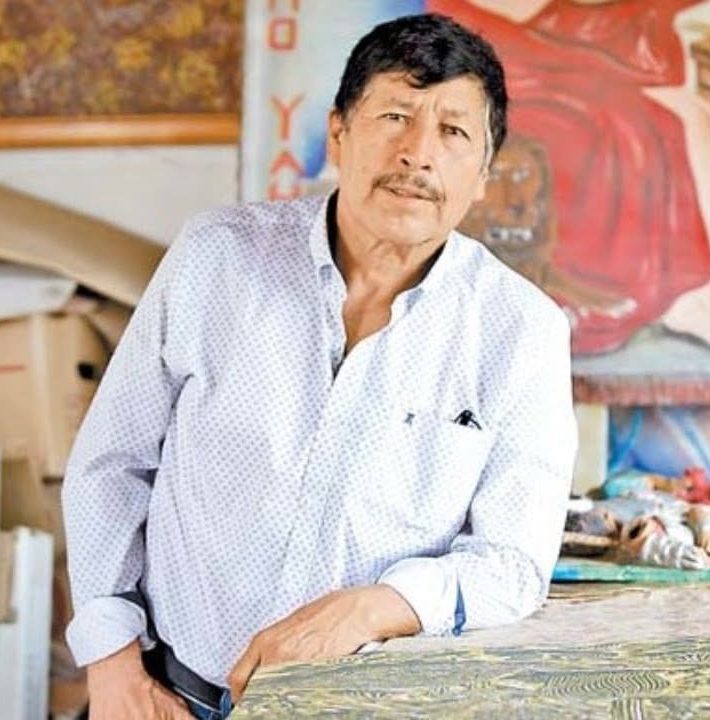 CECILIO SÁNCHEZ'S BIOGRAPHY
He was born in San Jerónimo Yahuiche, Oaxaca, in 1957. He studied plastic arts at the Beníto Juarez Autonomous University, and later under the tutelage of Roberto Donís (director of the Rufino Tamayo Plastic Arts Workshop). He also studied engraving with Fernando Vilchis and Leticia Tarragó.
Between 1980 and 1998 he was involved in the Pro-Creative Movement of the Plastic Arts Workshop.
His individual exhibitions began in 1988, although he had been taking part in Mexican and international group exhibitions for some years. Cecilio Sánchez currently combines artistic creation with teaching.
CECILIO SÁNCHEZ'S WORK
His work focuses on themes from Zapotec mythology and tradition, with references to fantastic creatures and legends, merged with beings drawn from reality.
He also recovers traditional techniques for pigments and the manufacture of supports alike. These include the use of Amate paper and other types of paper made by him by hand following the same technique. In his work, Sánchez reveals the characteristics of the materials used, with a special interest in textures, which explains why he decided to use leaves from different plants from the Oaxaca region.
The fact that the matter takes centre stage in his work gives it a certain decisive and random role in the final result, by conditioning it. On other occasions, the artist himself manipulates the materials to achieve the desired result, for example, in the creation of works that are sculptural in nature based on the creation of reliefs.