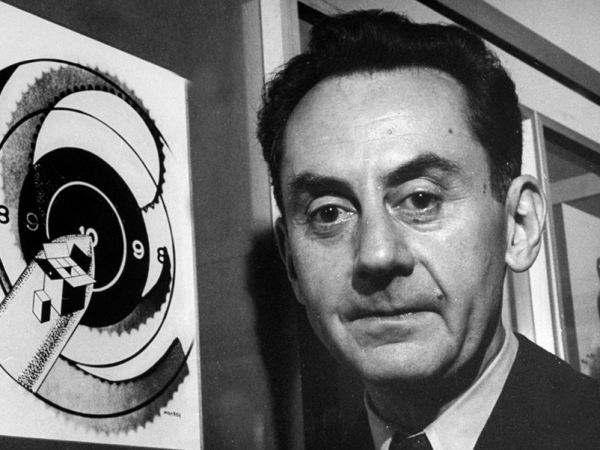 MAN RAY'S BIOGRAPHY
Man Ray was a Dadaist and Surrealist artist. He was born Emmanuel Radnitzky in Philadelphia, hailing from a Russian-Jewish family that emigrated to the United States. He legally changed his surname to Ray when he was a teenager, wishing to avoid discrimination.
He studied at the National Academy of Design in New York and started his career painting, holding his first solo exhibition in 1912. A year later he was to meet the artist Marcel Duchamp, forming a friendship that would lead Man Ray to develop and explore new ideas and aesthetic theories. Together they created the short-lived Dada movement in New York, which featured a magazine-style publication. Due to the poor reception of the movement, Ray decided to move to Paris, which was the cradle of Dadaism and other avant-garde movements that were more in line with his new approaches.
Upon the Nazi occupation of Paris, Man Ray moved back to the USA in 1940, first settling in Hollywood and then in New York. He returned to France in 1951, where he died in 1976.
MAN RAY'S WORK
After a very brief period of painting during his student days, Man Ray soon leaned towards more experimental languages and means of expression. At the start of his Dadaism period in New York, Man Ray began working on readymades, sculptures from existing objects, and abstract painting.
On his arrival in Paris, Man Ray experimented with photography until coming up with the technique that would most characterise his work and become one of his great contributions to art: rayographs. These are photographs taken without a camera, constructed by placing a variety of objects on photographic paper and exposing it to light.
Man Ray also worked in engraving, collage, photography and film, as well as sculpture and painting. His great contribution to art can be found in his experimental work in photography, creating techniques such as the aforementioned rayograph and solarizations (photographic negatives exposed to light). Later, he would also work in fashion photography and advertising design.
When Dadaism declined, Man Ray started to associate with Surrealism, as did so many other artists from the aforementioned movement, even though he was never actually officially part of it. However, Dadaist characteristics abound throughout Man Ray's career: chance, irony, the absurd and the found element (which seeks to astonish or shock the viewer).
Within Surrealism, Man Ray highlights the use of symbolism and the presence of certain themes that are typical of the movement, such as the depiction of femme fatales, in particular nudes in Ray's case, and visual double entendres. Of all his techniques, he is particularly famous for his photographs, although he reproduces the same aesthetic theories in all his work.