Fuentes, Justina – Mexico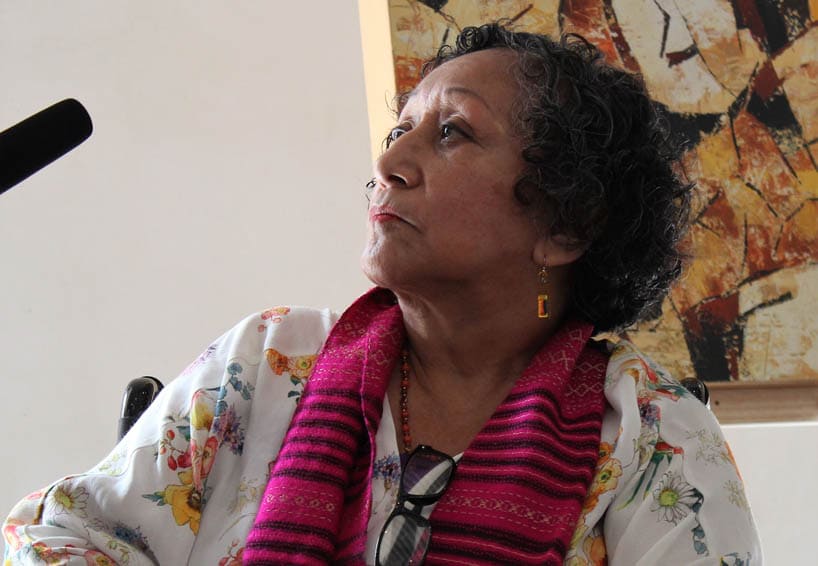 JUSTINA FUENTES'S BIOGRAPHY
She was born in Oaxaca de Juárez in 1954. She studied engraving with the master Juan Alcázar, who would later become her husband.
Justina Fuentes is a plastic artist and cultural promoter, serving as a collaborating member in the creation of the Museum of Oaxacan Painters (MUPO), the management of which she continues to work in today.
With a career spanning more than thirty years, she stopped painting in 2012 due to health matters caused by a recurring problem with her hip, in which she suffered a fracture that led to an infected femur. She is currently continuing her work as a cultural manager while awaiting an operation that will restore her mobility and painting career.
JUSTINA FUENTES'S WORK
Her work contains constant references to the feminine – the female figure, female faces, the Moon. The representation of mermaids also stands out, with these fantastic beings imbuing her works with a magical atmosphere. At the same time they are reminiscent of the artist's feelings linked to her childhood when hip problems meant she was unable to walk until she was four years old.