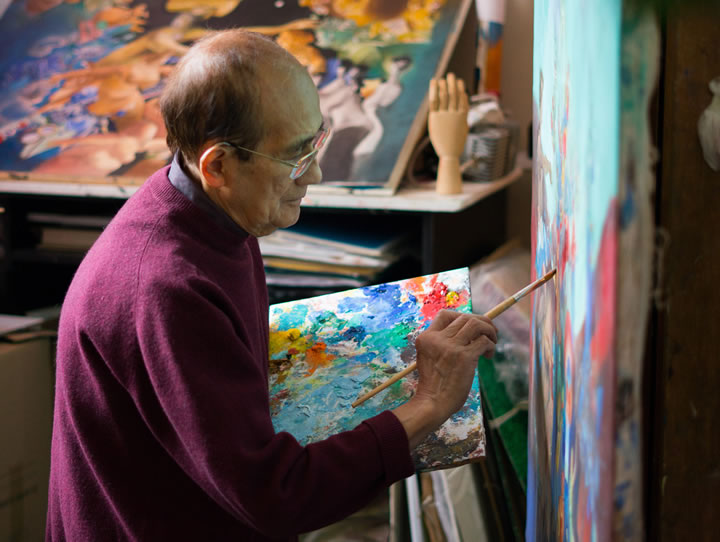 CARLOS LAOS BRACHÉ'S BIOGRAPHY
Carlos Laos Braché was born in Chincha Alta, in the province of Ica, Peru, in 1944. He studied at the National School of Fine Arts in Lima between 1962 and 1968. On completing his studies he worked as a teacher at the Regional School of Fine Arts in Ica and was later appointed director.
CARLOS LAOS BRACHÉ'S WORKS
Braché is a painter, designer and lithographer, as well as a children's book illustrator. Lines and drawing are key features in his work, combined with an expressive use of colour, which is is anchored to the composition. His themes arise from his own imagination based on his experiences in the past and present, thereby acquiring a dreamlike aesthetic with unreal beings, with both aspects being linked to surrealism. The artist can therefore be considered part of this movement.
After numerous exhibitions in Peru, for which he received several prizes, he moved to Paris with a grant from the French government in 1972. He started studying at the National School of Fine Arts and had his first exhibition a year after his arrival. Since then he has held individual and collective exhibitions in France, Peru, Mexico, Colombia, the United States, Japan, Italy, Spain, Portugal, Belgium and Germany.
Carlos Braché settled in Paris and continues living and working there, although he returns regularly to his country of origin.