Banderas, Ernesto – Chile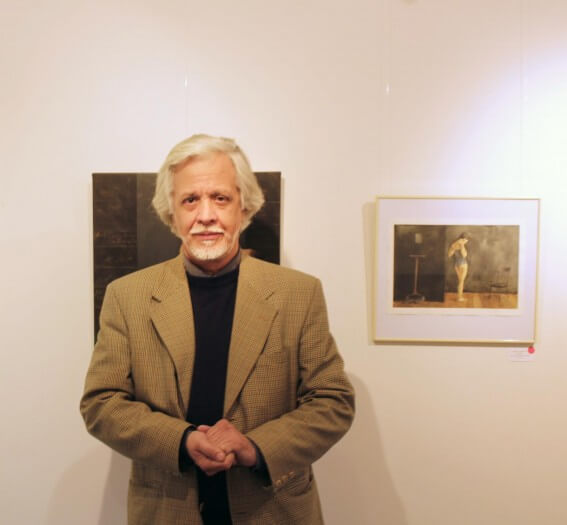 Ernesto Banderas´ biography
The Chilean painter and lithographer Ernesto Banderas was born in Santiago in 1956. Starting his training at a very young age, his high school education took place at the Santiago School of Experimental Art. He subsequently graduated in Art with a mention in Lithography from the School of Art of the Catholic University, in 1976.
Ernesto Banderas´ work
Both drawing and lithography play an important role in his work. Mainly attracted by the characteristics and possibilities of these two techniques, a car accident led him back to painting, as he found it a more accessible technique during his recovery. He developed all three techniques in the same way and with identical aesthetic theories.
Ernesto Banderas makes use of the human figure within an international panorama dominated by abstraction, like other artists who were close to the New Figuration, a movement with which he is linked due to his figurative language and the role of human beings as the central feature of his work. However, the environments in which he places these humans and the accompanying narrative mean he is positioned closer to surrealism.
The everyday elements that appear in his compositions, which are arranged strategically within the spaces, are always symbolic elements that give the work its meaning. Banderas focuses on the male figure, subjecting the faces and bodies to expressive deformation. He sometimes uses this figure to create a self-portrait, one that is not physical but in the mind.
In his works he seeks to represent the man locked away in his own fears; the horror is reflected in his figure and spaces are realistic places taken from his own imagination, created on purpose to torment him.
The female figure, which is also very common in his work, is handled in an expressive way by the artist, albeit free of an excessive amount of deformation.