Alonso, Carlos – Argentina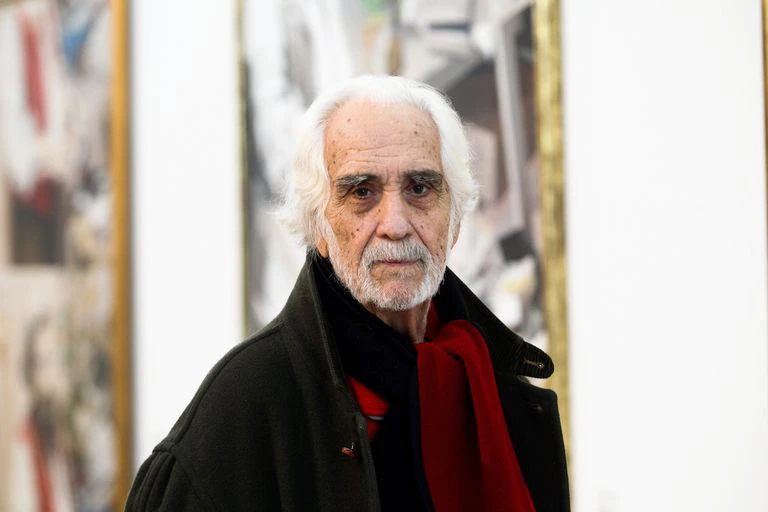 Carlos Alonso´s biography
The Argentine artist Carlos Alonso was born in Tunuyán, Mendoza, in 1929. He studied at the National Academy of Fine Arts of the National University of Cuyo, where he studied under masters of the likes of Sergio Sergi in drawing and etching, Lorenzo Domínguez in sculpture, and Francisco Bernareggi and Ramón Gómez Cornet in painting.
Once based in Buenos Aires, in 1953, he started exhibiting at the Galería Viau, which granted him a scholarship to travel to Europe and visit Paris, Madrid and London.
Following the coup in Argentina in 1976, he went into exile in Italy and moved to Madrid three years later. He was not to return to Buenos Aires until 1981, and the following year he moved to Unquillo, Córdoba, where he currently resides.
Carlos Alonso´s work
Falling somewhere between allegory and crude realism, Carlos Alonso's work is marked by the violence of more recent history. Lines and drawing predominate, with symbolic figuration that tends to be schematic.
In his work, it is common to see the repetition and succession of works on the same theme, especially in his graphic pieces. In a deliberate way, the artist frequently focuses on themes that are repeated over and over again in series that continue extensively over time. Therefore, it is not surprising that common themes or characters reappear decades later.
References to well-known or historical figures also appear frequently in his works, from masters of painting such as Van Gogh and Lino Enea Spilimbergo to contemporary intellectuals like his friend Jorge Luis Borges, as well as historical figures like "Che" Guevara.
His social and political commitment can be seen throughout his work, which includes paintings, etchings, drawings, collage, sculptures and installations.