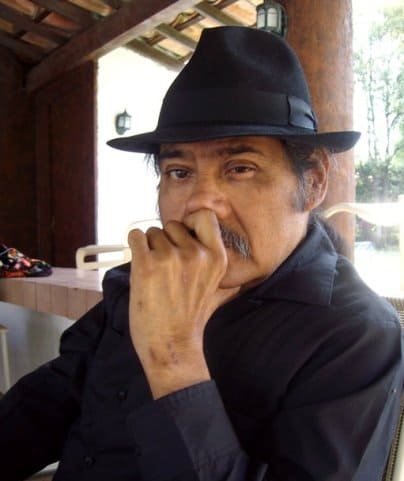 JUAN ALCÁZAR'S BIOGRAPHY
He was born in 1956 in the municipality of Guadalupe Etla, in Oaxaca, and was to die there at the age of 57 after a brilliant career as an artist, cultural promoter and teacher.
He began his studies at the age of 13 at the School of Fine Arts at Benito Juárez University, where he was awarded several scholarships that enabled him to study engraving with Fernando Vilchis and Leticia Rarragó, as well as screen printing in Xalapa.
Alongside his artistic facet, he is known for his decades of outstanding work in the educational and cultural context, promoting spaces and working with young artists from Oaxaca.
He was a founding member of the Rufino Tamayo Plastic Arts Workshop in 1974, and its director from 1993 to 2004, where he also taught engraving classes to several generations of artists. This educational initiative was followed by many more, such as the founding of the Oaxaqueña Free Graphic Workshop (1983), the Juan Alcázar Engraving Workshop (1999) and the creation of community workshops. He was also the co-founder of the Oaxaca Museum of Contemporary Art (MACO), inaugurated in 1992, and in 2004 he founded and directed the Museum of Oaxacan Painters (MUPO).
JUAN ALCÁZAR'S WORK
Heir to the fantastic and mythological tradition of Oaxacan art initiated by Francisco Toledo, the themes and the colours in Alcázar's works create magical environments between the earthly world and the world of fantasy. In spite of the indisputable mythological component, his themes are humanistic, focusing on the human figure and references to pre-Hispanic tradition.