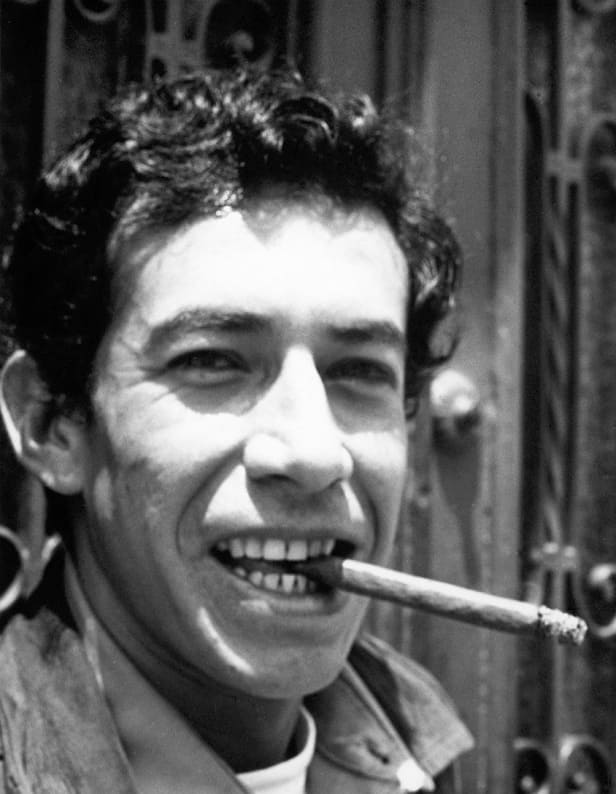 RODOLFO NIETO'S BIOGRAPHY
He was born in Oaxaca in 1936. He studied art at the National School of Plastic Arts, La Esmeralda, from 1954 to 1956. He took part in group exhibitions during this period, but it was not until 1959 that he exhibited individually at the Academy of San Carlos and in Chapultepec's galleries.
In 1959, he travelled to Paris where he was to settle and stay for around ten years. There he attended Mourlot's lithography workshop and William Hayter's metal engraving workshop at Atelier 17.
During his stay in the French capital he also visited other countries such as Italy, Belgium, Holland, Germany, Denmark, Sweden, Norway, Finland and Spain, where he also held exhibitions. In 1962 Rodolfo Nieto and Francisco Toledo organised simultaneous exhibitions at Oslo's Museum of Modern Art.
Rodolfo Nieto received the Biennale de Paris Award twice (in 1963 and 1968). He became friends with writers and painters from Europe, and exhibited in galleries across the continent as well as in Mexico.
RODOLFO NIETO'S WORK
Nieto works with oils, screen printing, lithography, engraving, watercolour and collage, all with great artistic quality and exquisite sensitivity. In his works, matter plays a major role, falling somewhere between Informalism and matter painting; he even abandons references to the motif in some of his works.
His collages, for example, were made from fragments of drawings or engravings; he drew graphics on top and scratched them before finally pressing them with wooden or metal plates. The same thing can be seen in his engravings and paintings, with a strong presence of matter and his own technique.
Nieto's work stands out for its expressiveness and he is one of the artists who stands furthest from the figurative trend in Oaxaca. Among his many productions, perhaps the most popular and well-known are the illustrations of bestiaries made for the French translation of Jorge Luis Borges' Book of Imaginary Beings in 1965 and those found in Julio Cortázar's Bestiario, in addition to many other illustrations produced independently.
There is a great tradition of representing indigenous and imaginary animals in Oaxacan art and culture, with an unparalleled iconographic wealth of local and mythological fauna that we can see depicted frequently and naturally within works by artists of this school.